RESPONSIVE DESIGN
Our sites are designed from the ground up using the latest technology and are built to respond to all screen sizes.
RESPONSE FORMS
Keep your customer on your website with built in response forms so they can contact you easily and quickly without leaving your website.
EMAIL ACCOUNT
With 90% of business carried out via email or electronic communications, all our packages come with at least one Email Account as standard.
HOSTING
Hosting is one of those hidden costs usually, well you will be pleased to know we include this within the monthly costs. Hosting is provided through the Google Cloud.
EDITABLE
BY YOU
Sometimes it is important to keep your site up to date. That's why we give you control to easily edit it. Available on ADVANCED or ECOMMERCE.
LOGO DESIGN
Every company needs a brand. We are trained Graphic Designers who work with you to get your image right, this is included on ADVANCED or ECOMMERCE.
LET'S GO SHOPPING
We provide you with a mobile shopping cart where you can sell up to 10 products, incorporate an online payment facility. Available on on ECOMMERCE.
SECURITY
Give your customers piece of mind when they shop with you with SSL (Secure Sockets Layer). We use security technology for establishing an encrypted link between a web server and a browser
SUPPORT
We offer you support when you need it. Either 3 months, 6 months or Ongoing support depending on your chosen package.
REFRESH
Available on ADVANCED upwards we can make monthly content changes for you. No additional costs.
GET FOUND
Choosing our ECOMMERCE package will include SEO updates, this help with your google rankings and allows your potential customers to find you faster.
BACK-UP
All our packages include automatic Back-Ups, so if you loose your website for any reason, you can rest assured we have it back-up and can revert to a previous version.
help@lancaster-websites.com
WHY NOT INCREASE YOUR BRANDS REACH WITH A BEAUTIFUL, AFFORDABLE, RESPONSIVE WEBSITE?
We know that busy business owners like to keep things simple, which is why we are now offering you everything your brand needs to create the right visual impression under one roof. Here at Lancaster Printing.com, we've helped hundreds of local businesses promote themselves both offline and online over the past 10 years, and our new, low cost responsive websites provide a clean, simple and easy solution to building your online presence.
It has never been more affordable to showcase your business with creative, professional design that will stand out from the crowd, and the best news is that we can offer you all this and much more, low cost fixed monthly fee which will cover hosting, emails, design and support. We can even give you the capabilities to update it yourself, giving you the freedom to continually evolve and grow your message.
We know the key to success is keeping things simple, so we promise to speak your language and offer you the personal service we pride ourselves on to fulfil your online needs. Contact us today to find out how we can help.
​
in easy monthly payments that include hosting & email accounts as standard
Speak to us today for a free design consultation
Have a look at our packages to find the one that fits your business best.
Your website is probably the first contact your customer will have with you and with over 50% of web traffic now coming from a mobile or table it is essential it works across all platforms.
Our popular STARTER package is responsive and is designed to work beautifully on all devices. With this package you will not be getting a half baked design either, this is ideal for those starting out in business, where money is tight and your website can grow with your business, simply upgrade your package at any time that suits you.
​
Having a website is all well and good but it needs to be kept up to date, it should include your latest offers, prices and times. If your logo is a little amateurish then we'll give it a new lease of life all as standard with our ADVANCED package.
Our ADVANCED package puts you in control of your website, you have access to the easy to use editing suite, ideal for those wishing to write a blog (great for those search engines), update images and offers. If you need help with this, we can make those updates for you with our monthly content changes*.
With our E-COMMERCE package we will catalogue your products, build a shop with online payment facilities backed-up with our on-going technical support and updates to help your customers find you, so you are free to concentrate on your business.
We'll automatically back-up your site every hour, monitor uptime, give you full analytics, work with you on your SEO. We'll even make regular updates to your shop or website every month so you can be sure to stay ahead of your competition.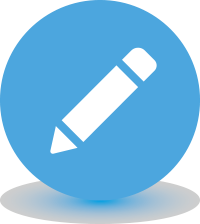 Stunning design for print and online.
We can wow you with our creative designs from complete brand solutions to leaflets, booklets & magazine. If it needs a creative touch then we are here to help you business look fantastic.
Did you know we have lowered our prices by up to 68% since 2015!
We are Printing.com of Lancaster and we can take care of all of you print requirements, we offer thousands of product from quantities from 50 to 50,000.
First and foremost all our sites are built from the ground up - no templates are used, we believe every site should be unique just like your business. This sounds pricey, but with our monthly packages it doesn't need to be, we have a package whatever the size of your business.